Dialogue of Civilizations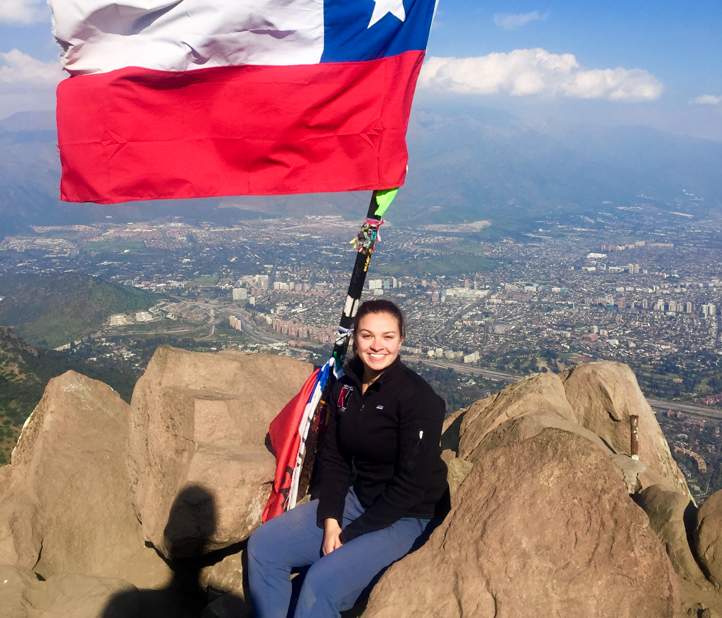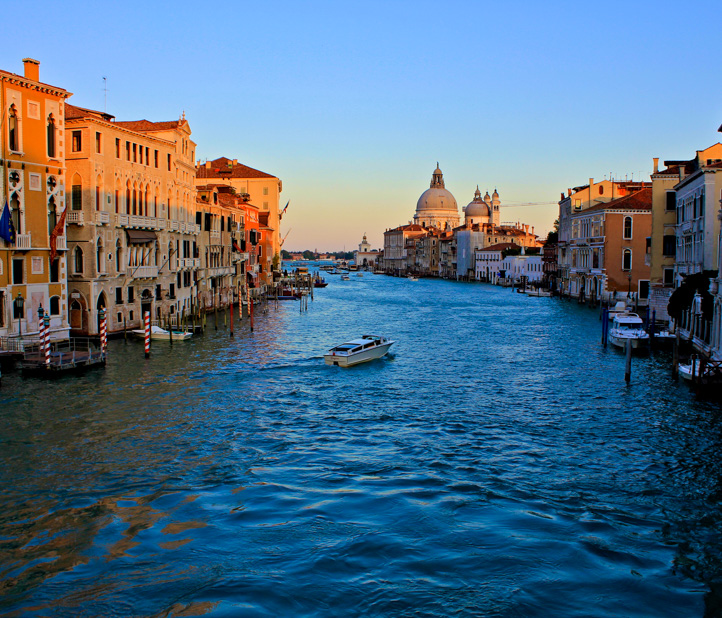 An immersive global experience with Northeastern faculty!
Dialogue of Civilizations are offered during the following semesters:
Getting Started
Meet with your Academic Advisor: Check in with your Academic Advisor to see what semester(s) would work best with your academic plan and what courses you should take to fulfill your degree audit while abroad.

Use

Navigate

 

today

to schedule an appointment with them to discuss your interest.

Meet with a Global Ambassador: Global Ambassadors are Northeastern students who have already participated in a global experience. They will be hosting virtual sessions throughout the year and can be accessed through our Contact Us page.

Identify a program of interest:

 Use the Program Search Database to identify options by country, discipline, and other filters. Programs are posted in November of each year for the following summer.
Meet with a Study Abroad Advisor: Review your programs of interest with the relevant Study Abroad Advisor. You can review their availability and schedule an appointment using Navigate.
Apply!
*Please note: Students are only able to apply to one study abroad program per term.
Academic, Financial, and Disciplinary Standing
All study abroad programs and partner institutions have their own criteria for admissions. However, Northeastern University students are held to an institutional standard before being allowed to study abroad for credit, whether during the semester, year, or summer. 
Students must have completed a minimum of two semesters* at Northeastern University

's Boston or Oakland campuses.

Students must be actively enrolled in classes or co-op during the term preceding their participation in a traditional summer, semester, or Dialogue of Civilizations program. Students who have taken a leave of absence from Northeastern University are not permitted to participate in a study abroad program in the term immediately following their leave of absence.
Students may not participate in a Dialogue if they are transferring out of Northeastern in the fall.

Students must apply by the stated application deadline.

Students must have a minimum cumulative GPA of 2.5 at Northeastern and meet all the academic eligibility requirements of their intended program

Students must meet the minimum stated requirements of their intended program.

Students may not study abroad if they were on a sanction of

Deferred Suspension

or higher in the term immediately preceding the term abroad.

Students may not study abroad

while on active Disciplinary Probation.

Students may not have any remaining balance from previous semester(s) on their Northeastern University account prior to departure. For example, students may not have a financial hold on their account.

Northeastern University cannot make tuition payments to the study abroad program for students with unpaid charges on their account. Therefore, a student's acceptance into the program may be jeopardized or revoked.

 
Northeastern University reserves the right to revoke study abroad approval for any student at any time prior to departure. This can be done based on the above stated requirements regardless of acceptance by the program or fees paid.  
*N.U.in, Global Scholars, Boston Scholars, and London Scholars students are eligible for a traditional summer or semester study abroad after one matriculated semester. They are eligible for participation in a Dialogue of Civilization program the first summer after successful completion of their program. 
*Traditional transfer students are eligible to participate in a traditional summer, semester, or Dialogue of Civilizations program after completing two matriculated semesters at Northeastern University. 
Documentation
Studying abroad requires a valid passport that is valid for at least 6 months beyond the program end date.
Students will also need to obtain a visa, or other travel documents, for certain locations. If required, additional information regarding visas will be provided to accepted students by their Study Abroad Advisor and the host institution. Please note visa requirements depend on student citizenship, program duration, and location of the host institution and therefore vary by individual student.
It is the student's responsibility to ensure that all their documents are valid and appropriate to the nature of their program.
Additional Eligibility Requirements
A student must also meet any additional eligibility requirements outlined on the program brochure page. Should they not meet these requirements, a student must contact the Study Abroad Advisor immediately to discuss their options.
Enrolling in a global experience means committing to a significant investment of money, in addition to an exciting educational experience. Know what happens if you can no longer participate for any reason.
Policies regarding withdrawing from a global experience program supersede Northeastern University's policies for withdrawal from on-campus courses. If you decide to withdraw from a global experience program, you may incur significant fees for your withdrawal after your acceptance into the program.
Students withdrawing from a global experience program must submit a
Withdrawal Request Form
to their Study Abroad Advisor. To fill out this form electronically, please download to your desktop, complete information, and print. Please note that your withdrawal takes effect on the first business day after GEO receives your signed withdrawal form.
All Medical and Emergency Leaves of Absence are reviewed on a case-by-case basis. If you are approved for one of the following leaves of absence, there may still be costs associated with your withdrawal for which you will be responsible. Please connect with your Study Abroad Advisor for further information on associated costs.
Medical Withdrawals
If your withdrawal is related to a medical or physical issue, illness or injury that prevents you from participating in your Dialogue of Civilizations program but you are not considering or may not need to take a leave of absence from Northeastern University.
For more information about the Medical Withdrawal process, please refer to the University Health and Counseling Services website. For more information about general policies regarding Leaves of Absence and University Withdrawal at Northeastern University, please refer to the Undergraduate Course Catalog.
Medical Leaves of Absence
If your withdrawal is related to a medical or physical issue, illness or injury that prevents you from participating in your Dialogue of Civilizations program and you are considering taking a leave of absence from Northeastern University, please review the links below.
For more information about the Medical Leave of Absence process, please refer to the University Health and Counseling Services website.
For more information about general policies regarding Leaves of Absence and University Withdrawal at Northeastern University, please refer to the Undergraduate Course Catalog.
If a Dialogue of Civilizations program is canceled by Northeastern University due to low enrollment or an international emergency, students will not be charged any withdrawal fees.
If the U.S. State Department issues a Travel Warning, or if the CDC issues a Travel Health Warning in a country in which NU offers a program, NU may suspend or cancel the program in that country at the recommendation of the Global Safety and Security Advisory Committee (GSSAC) and by order of the Provost.
If a Travel Warning, including a Travel Health Warning, is issued prior to the start of the program, students who do not participate in a substitute program will be entitled to a full refund of any amounts paid to the University by the student for such program. In the event such a warning is issued:
You are required to return immediately to the U.S.
You will be evacuated by the organization contracted by NU for 24/7 emergency assistance.
All transportation and housing costs not covered by the emergency assistance organization will be covered by GEO.
GEO will make every effort to assist you in finding an alternative program for the semester. (If it is not possible to find an alternative program, you are entitled to a refund or credit on a pro-rata basis.)
Northeastern is contractually obligated to begin making payments to vendors and partners for student participants before the start date of the program. The withdrawal penalties cover these non-refundable expenses and are based on the DOC withdrawal timeline below. The DOC fee does not cover the full cost of the program itself; that is why withdrawal penalties are greater than just the DOC fee.
The total program cost is Northeastern tuition for the number of credits associated with the program AND the relevant DOC fee. Typically, eight credits are associated with each DOC program. Once you have been accepted to your DOC program, you will be considered a confirmed participant subject to all program costs. Please carefully review the following penalties for withdrawing from a DOC program before submitting your application.
Withdrawal Fee Schedule
Summer 1
Withdrawal on or before February 10 – No Cost
Withdrawal from February 11 – February 28 – $750
Withdrawal from March 1 – March 31 – $2500
Withdrawal from April 1 – April 30 – $5500
Withdrawal from May 1 onwards – Students will be responsible for full tuition and the DOC fee
Summer 2
Withdrawal on or before March 10

  

– No Cost
Withdrawal from March 11 –March 31 – $750
Withdrawal from April 1 – May 31 – $2500
Withdrawal from June 1 – June 30 – $5500
Withdrawal from July 1 onwards – Students will be responsible for full tuition and the DOC fee

 
Dialogue of Civilizations courses are held to the same policies as courses taught on a Northeastern campus.
If you take a course pass/fail, it will not fulfill major, minor, concentration, or NUPath requirements.
Before You Apply
Please make sure to confirm the following before opening an application:
Discuss your plans:

You have discussed your plans to study abroad with your support network (your academic advisor, co-op coordinator, SFS, family, etc).

Eligibility Requirements:

You have reviewed the brochure page for your program of interest and confirmed that you meet the eligibility requirements listed in the "Overview" tab.

Courses: 

You have reviewed the four-credit courses offered by your program of interest, confirmed that they satisfy requirements in your degree plan, and understand that the courses offered cannot be changed.

Program Dates:

You have reviewed the dates of the program, and confirmed they work for your academic, co-op, and personal schedule.

Finances:

You understand the financial implications for studying abroad, including GEO's

Dialogue Withdrawal Policy

and the program-specific costs found in the "Costs/Scholarships" tab of the brochure page for your program of interest.
Once you have confirmed the above, you can begin the application process below.
Summer 2024 Application Timeline
November 13, 2023: Applications open
November 15 & 16, 2023: DOC Fairs

This two-day event will host a number of Northeastern faculty members ready to share more about their Summer Dialogue programs

December 1, 2023: Application Priority Deadline

Any applications submitted by this deadline are guaranteed to be reviewed for consideration.

January 17, 2024: Application Final Deadline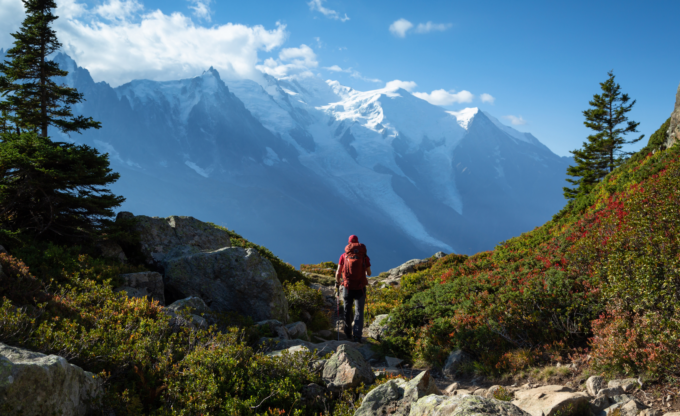 How To Apply
1. Complete the GEO application by clicking the 'Apply Now' button on the brochure page of your program of interest.
The GEO application requires your Northeastern transcript, a copy of your passport information page, and for you to review and acknowledge Northeastern policies.

The GEO application includes the Scholarship Application for all GEO funding opportunities. In order to be considered for GEO funding, you must complete the Scholarship Application before submitting the GEO application.
2. Once submitted, the Faculty Leader will review your application, confirm your eligibility, and make a decision on your application.
3. If your application is not accepted, then you will be able to apply to another Dialogue until the final deadline as long as the program is still open and accepting applications.
4. Once you have been officially accepted into a Dialogue, you will need to complete additional requirements for the program. GEO will provide further information regarding next steps at that time.
Finance
Study abroad costs vary by program and can be found under the Costs/Scholarships tab of each brochure page. The final program cost is expected to cover accommodations for the program duration, as well as some local transportation, excursions, and group meals.
If you choose to withdraw from a program, there could be financial penalties associated. These penalties increase incrementally as you get closer to the start of the program. Be sure to review the Dialogue Withdrawal Policy before applying to your program.
Program
Costs
Dialogue of Civilizations program costs: Northeastern tuition + DOC Fee

Tuition: Students billed Northeastern tuition for 8 credits per Dialogue.

Tuition cost can be confirmed on the Student Financial Service website.
Dialogue Fee: These costs vary by program. Check the brochure page for your program of interest to confirm costs.

Out-of-pocket Expenses: Students would be responsible for any out-of-pocket expenses, which could include flights, visas (if necessary), meals not included in the program, and other personal expenses. GEO cannot refund any out-of-pocket costs associated with a program and recommends booking refundable flights whenever possible. An estimate of out-of-pocket expenses can be found on each program page.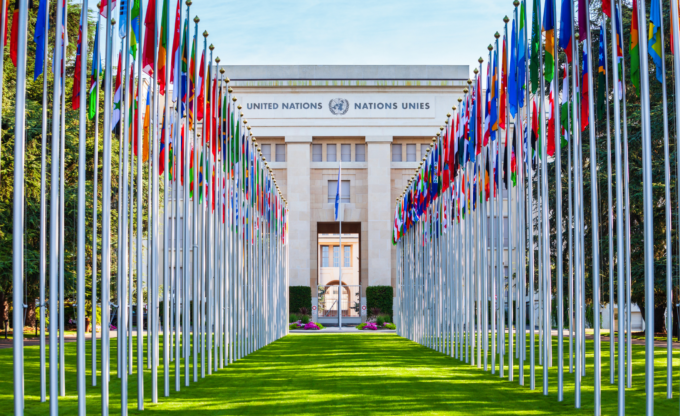 Financial Aid
Watch this video from SFS and GEO for answers to some general questions you may have regarding your aid and how it might apply to your Dialogue program. Note that this video is currently only viewable through Northeastern accounts.
You must consult with your financial aid advisor before departing Boston. Please keep the following in mind:
You will not be eligible for work-study while abroad.

Double check the deadline for submitting your financial aid applications for the following academic year. It might occur while you are abroad.

If your parent/guardian is an employee at Northeastern, they should consult with Human Resources for the exact tuition waiver amount for a Dialogue of Civilizations.
Students can apply to any funding opportunity for which they are eligible. For more information, please visit our Scholarships & Funding page.
If students have further questions regarding their aid or billing, we encourage them to connect with Student Financial Services directly.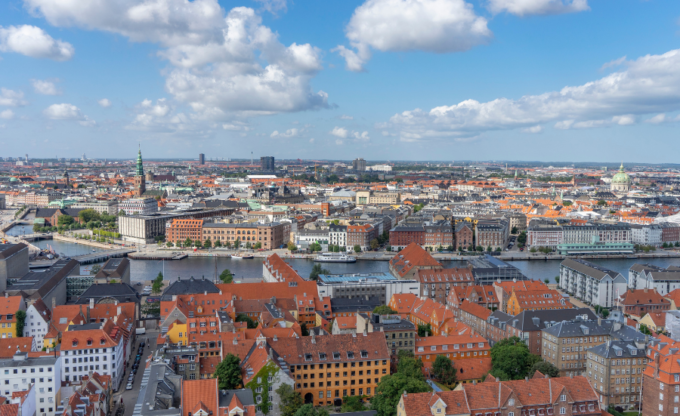 Health & Safety
Health
Here are some of the broad health considerations to think about before traveling. Visit the Northeastern Travel Website Health and Safety web page for more comprehensive requirements and information about traveling abroad as a Northeastern student.
You are required to have your own health insurance when participating in an international program. Please contact your health insurance provider before you travel to understand how your insurance plan responds overseas.
Review your vaccination history with a travel clinic prior to departure. There may be vaccinations recommended by the CDC and the U.S. Department of State, or required by your host country for entrance. For more information, you can also contact your local county health department.
There are multiple travel clinics located in the Boston area. Appointments should be scheduled for at least one month before traveling abroad, and you should first contact your insurance company to find out if these services will be covered. If you are not in the Boston area, check with your local hospital or doctor's office to find the nearest travel clinic.
Travelers with pre-existing conditions (including food or medication allergies) should:
Create a wellness plan with their personal doctor(s)
Identify the appropriate healthcare resources in your destination.
Carry a doctor's letter describing the condition and any instructions for emergency care.
Check your personal health insurance's coverage abroad
We suggest that you discuss your condition and appropriate emergency procedures with GEO, the on-site program director or advisor, the host institution, trusted roommates, and/or travel companions.
Northeastern members traveling abroad should bring enough medication, prescriptions, and emergency medical supplies with you for the duration of your program.  The rules and regulations vary by country regarding the type of medication and amount you can bring. To avoid complications while carrying medicines, you should:
Carry prescriptions in their original labeled container;
Have a doctor's note for all medications;
Store all medications in carry-on luggage.
The NUPD Global Safety Office (GSO) provides guidance, logistics assistance, and information to enhance traveler safety and security awareness. The GSO also monitors global events, assesses the potential impact to Northeastern travelers, and responds to international emergencies.
Travelers can obtain assistance by calling:
Global Safety & Support Network (GSSN):  +1.857.214.5332
NUPD 24/7 dispatch center: +1.617.373.3333 (emergency) or 2121 (non-emergency)
Northeastern also suggests members that you consult with GSO about health, safety, and security concerns prior to departure.  The GSO can review itineraries, create custom maps, identify key services in your destination, and develop emergency and communication plans.
If you find yourself in legal difficulty, contact the Global Safety & Support Network (GSSN) immediately. They cannot serve as your legal counsel, but they can provide you resources to move forward.
***Update***
If you have an emergency situation while traveling abroad, please follow the below protocol:
Contact the appropriate local emergency response services.
 Contact your faculty leader, program assistant, and/or supporting staff. Always contact your in-country contact first, as they are the ones who will be able to provide immediate assistance.
Contact the Global Safety & Support Network (GSSN) to alert them to the situation and to access services that they have available. Crisis24 will notify the Northeastern University Police Department and GEO of the issue.
U.S. Embassies and Consulates are your advocates while you are abroad and provide assistance in emergencies. GEO advises you to register at the nearest U.S. Embassy or Consulate at your destination. This will make it easier if someone at home needs to locate you urgently or if you need to be evacuated in the unlikely event of an emergency. This is especially true if you are traveling independently, outside of a school-sponsored trip.
If your passport is lost or stolen, you will need to report this to the nearest embassy. If you are already registered with them, it will make the process a little bit smoother.
Should you become ill or injured, the Embassy or Consulate can usually supply you with a list of local physicians and medical facilities.
If you get arrested, ask that your home country's consular officials be notified.